---
As glass tile is impermeable and non-porous, it is able to withstand any contact with water, spillage and thus, never stains. Found in hotels, spas, homes and murals around the country, is waterproof and great for use in bathrooms or other high-moisture areas and is easily and inexpensively maintained. It's important to keep in mind, however, that glass tile is pricey. The beauty of glass tile is unique because the glass reflects light , which highlights every tile. The use of recycled glass tile is increasing in popularity with homeowners and designers, it is beautiful and fun, let your imagination go wild!
Various colors, glass tile is sure to bring a unique radiance and sophistication to any space. A typical tile is polished with a clean bevel. As a top shelf product requiring top shelf setting materials for proper bonding. The easiest, fastest way to cut glass tile is with a simple glass scoring tool and running pliers.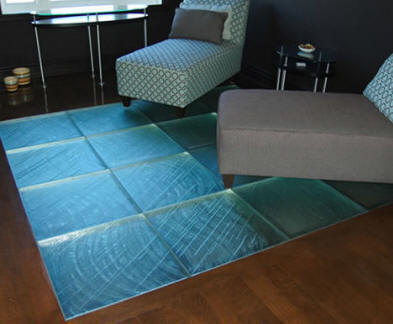 Textured glass tile is the preferred choice for floors as the image is applied to the bottom side of the tile and will not be susceptible to wear.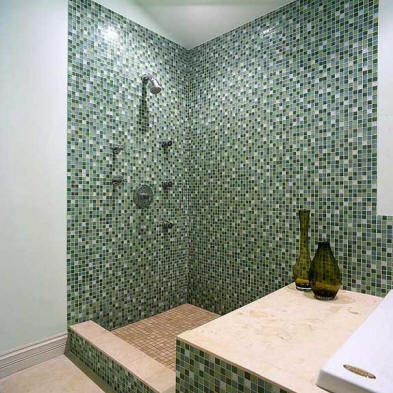 Perfect choice for a steam shower. Recycled, it is beautiful, affordable, and responsible. The designer specified glass tile is idea for the discerning client and high-end development project.